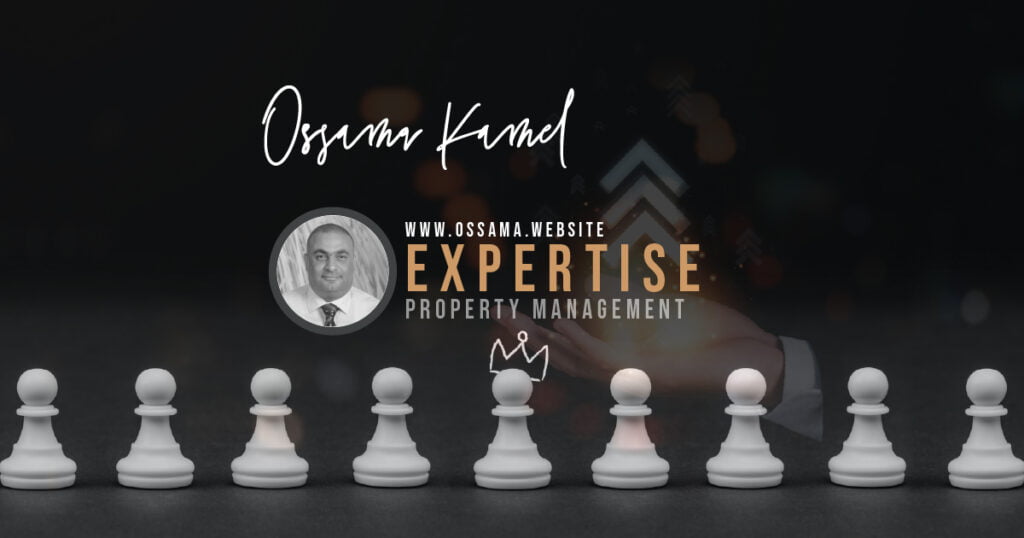 PROPERTY MANAGEMENT NEW ERA
As I stepped into the property manager role, I took the hospitality industry's aptitudes to heart. A highlight by Ossama Kamel Daoud
With the hospitality industry rebounding, hotels are embracing new property management technology to streamline operations, navigate data challenges, and create greater customer trust as they position themselves for the future. Hospitality has always understood personalized services and guest recognition.
Hospitality And Property Manager
With more than seven years of property management skills in the hospitality industry, success depended on clear communication, ensuring that every department was efficient, and finding ways to satisfy each guest.
When managing a hotel or looking to improve vacancies, customer service should be high on the list of priorities. Property management is becoming a pinnacle in hospitality sustainability, and we must look at the root of our impact: ourselves. Through the maturation of our competencies, we can shine a light through effective action and leadership—a hotelier commercial property management perspective.
EFFECTIVE PROPERTY MANAGEMENT SOFTWARE REVIVED
The primary purpose of property management is to maximize income over the economic life of a property. In its broadest terms, income comprises the net income or cash flow and capital appreciation or gains. The concept of income may not be limited to monetary returns. Still, it also includes amenities and enjoyment of real property.
How can I help?
Do you have a question or interest in working with my team and me? Contact Hotelier Ossama Kamel Daoud today—about front 0ffice management inquiries.
Hotelier Ossama Kamel Daoud and Associates is your one connection for comprehensive Hospitality solutions and services powered by world-class technology from one of the best certified experts in the hospitality industry.
I am available for an in-person meeting, via zoom, and by phone to discuss how I could benefit your iconic futuristic residential, retail, entertainment, hospitality and leisure assets while transforming people's lifestyles.
HOSPITALITY EXPERTISE
EVERY EXPERT TELLS A STORY. LET YOUR EXPERTISE BE KNOWN WELL.
At Ossama Kamel Daoud, Online Hospitality Lounge, I promise to provide comprehensive, hospitality-centred, and expert-led advice in which you and your guest get treated compassionately.
What would my expertise tell you?
Early in my career, I did it all – I was a Front Desk Clerk, an Assistant Manager, a Hotel Manager, Event Manager, you name it.
What would my expertise describe?
My duties span from directing and leading all Front Office, Guest Service, and Reservations departments.
It ensures efficient, cost-effective, and quality services are provided to guests for a unique and personalized guest experience while maximizing room revenue and occupancy to meet the financial goals of the Hotel and resort.
What would my expertise emphasize?
In my pursuit of changing the shape of the hospitality industry to fit all involved. Uncompromising primary guest care, compensation, and profitability that is refreshingly free of bias, blame, and shame.
See Better – Hear Better – Feel Better – Know Better
Go Ahead and indulge in my Luxurious Online Lounge and learn what it means to go over the top. Subscribe to the Elite Hospitality Newsletter Now. Or join me in my intelligent introvert's pursuit and love of Hospitality on Social Media.
The content on my official website is intended for general information only. That is why, despite all efforts to offer the best possible service, my page cannot guarantee that generated posts fully comply with applicable law.
Users should, therefore, not rely upon posts generated using Facebook without seeking expert advice from a licensed consultant in the relevant jurisdiction(s).
Copyright © 2023, Ossama Kamel Daoud. All rights reserved.
All trademarks, logos and service marks ("Marks") displayed on the Facebook Page are my property or the property of other third parties.
You are not permitted to use these Marks without our prior written consent or the consent of such third party which may own the Marks.